Staff photo
About halfway up the hill, nestled among the college bars and popular restaurants near the center of Dickson Street, sits a red brick building that is home to one of the crown jewels of Fayetteville.
It's not a fancy coffee shop or an art gallery (though Fayetteville has its share of those, too). It's a used book shop. Maybe the best one in the entire South.
Photo of a photo by Andrew Kilgore
The Dickson Street Bookshop has been operating on Dickson Street since the late 1970s, when locals Don Choffel and Charles O'Donnell met at the legendary Swingin' Door club on Dickson, bonded over a love of literature, and decided to open up a shop featuring a collection of used and out-of-print books.
The two originally opened the shop in the space now home to Doe's Eat Place, but soon purchased the Woodruff Laundry building across the street at 325 W. Dickson St. where the store currently resides. From there, they began filling the shelves with mountains and mountains of books.
And fill them they did.
Sudee Hall Elkins, who works as a manager of the shop, estimated the store has around 100,000 books in stock at any given moment, with "probably that many or more" in storage waiting for their time on the ceiling-high shelves and stacks in every available corner.
The enormous volume of books, however, is only a small part of its charm.
Staff photo
There's a massive paperback section, with classics and best-sellers on sale for $1 or less. There's a fiction section which stretches a corridor that must be over 100 feet long, and tall enough that the top shelves can only be accessed by handyman ladders scattered around the room. There are non-fiction sections filled with both contemporary and historical knowledge on just about every subject you can think of.
And there are artifacts from Fayetteville's past pinned and taped to the sides of shelves, photos and comic strips and hand-written notes that must have been forgotten bookmarks, revived to become eye-catching or thought-provoking decorative pieces on display.
We can't help but wonder how many hours of enjoyment the books inside the shop have contributed to. Or how many of them were given as gifts, or passed from friend to friend or generation to generation. Or how many of them still contain remnants of human tears.
With as many books as are packed into the large space, you can imagine the dusty smell in the old building and the powerful memories only familiar scents can evoke, recalling peaceful and reflective moments of libraries. Of school days. Of childhood.
Over the summer, the store was recognized by Buzzfeed as one of 17 life-changing bookstores from around the world, and it is frequently recognized by visiting artists and musicians – including Jeff Tweedy of Wilco, Thurston Moore from Sonic Youth, Ani Difranco, and others – who have publicly commented on the charm of what is among Fayetteville's most sacred places.
We just thought it deserved a little recognition for those who live in Fayetteville, or that visit the city for the holidays and may have never ventured inside.
If you like books now, or if you've ever liked books, walk into the Dickson Street Bookshop and take a breath. Look around. It'll be good for your soul.
More photos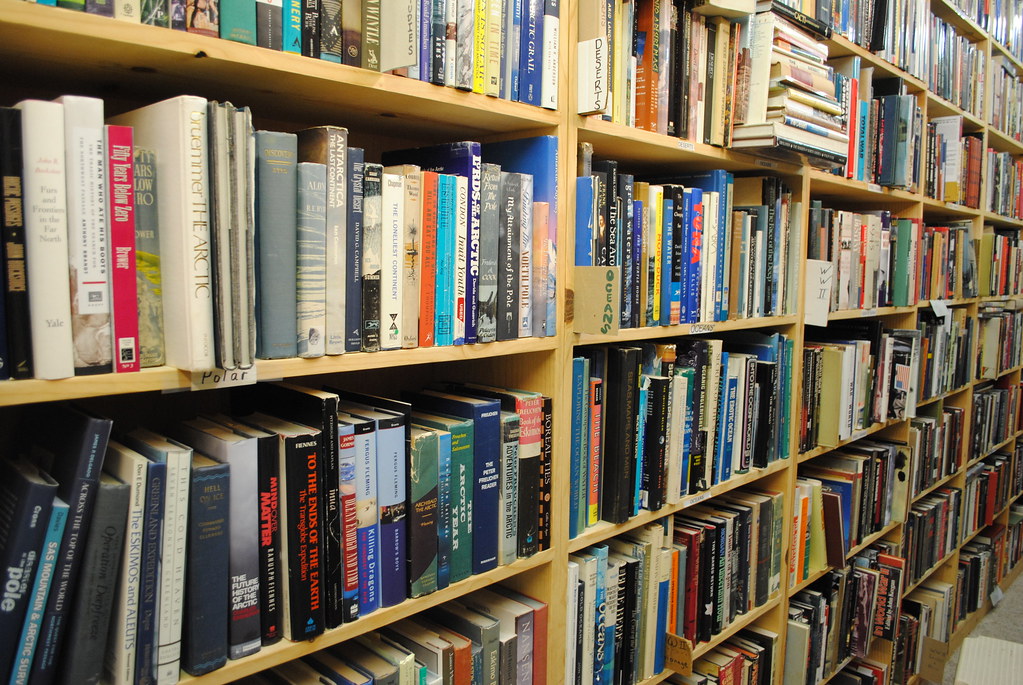 ---